Your cell phone has a problem. We are the solution.
What can we repair?
Water Damage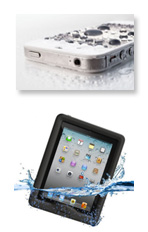 If you drop your phone or tablet in water or other solutions, you phone can be saved. Steps to save your phone:
Remove from solution as soon as possible.
Shut off phone immediately.
Remove battery, DO NOT power up.
Bring immediately to Roanoke Cell Phone Repair.
Cracked Screen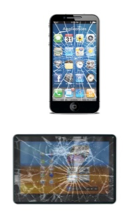 Is your screen damaged? Don't throw your phone away, Roanoke Cell Phone Repair can easily change out your screen to make it like new, for much less than buying a new one.
Broken Charging Port


If your phone or tablet is not properly charging, or the port that your charger plugs into is broken, Roanoke Cell Phone Repair can come to your rescue.
Other Repairs that Roanoke Cell Phone can do for you:
Replace headphone jack
Replace microphone
Replace camera
Replace battery
Replace or repair vibrator